Good Without God - bus sign

The project began in May, 2014. SOFREE (Society of Freethinkers) and the Sacred Secular Sanctuary met with Spencer Lucas, then president of Sudbury CFI, to learn about his experiences with a bus sign in Sudbury.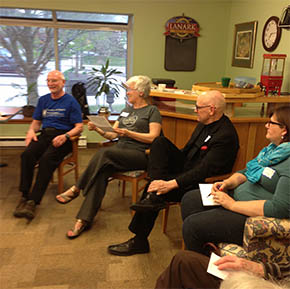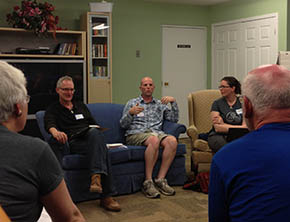 We wanted to do a bus sign in K-W, but with different text and a different look. We formed an alliance of local non-believer groups to make this happen. We held an open competition to gather ideas for what to call our new group and decided to call it the Grand River Secular Alliance. Then we had another open competition to create a logo for it.



The message on our sign would be: "Good without God? You're not alone!", followed by a link to a cooperative website for the alliance.

Realizing that a bus sign would be expensive, we designed t-shirts to wear during our fundraising activities.


Hop on the Bus!

Ray (from SOFREE) designed an excellent poster and SOFREE set up a donation page to help with the fundraising.



A project like this takes time. Finally, in October - November 2016, we had our bus sign on the back of a Grand River Transit bus.



Since Kithener-Waterloo is a fairly conservative area, we had expected some 'backlash'. We were hoping for some editorial letters in the paper and so on, but this didn't happen.

The bright side to that was knowing that we live in an open-minded community where being 'Good without God' - or gods - is nothing to get excited about.

The local non-believer groups had become well-acquainted during the process and remain inter-connected. Although it did not turn out to be dramatic, the bus sign project was a good experience overall.